The Dwarf Mine
"SALUTE 2007"
by Gregory Privat
The Dwaf Mine have been created especially for Continuum 2006. But we decided that it would be great to do SALUTE convention with it. It was my first SALUTE and it was a great experience. Here are some pictures of the Salute con.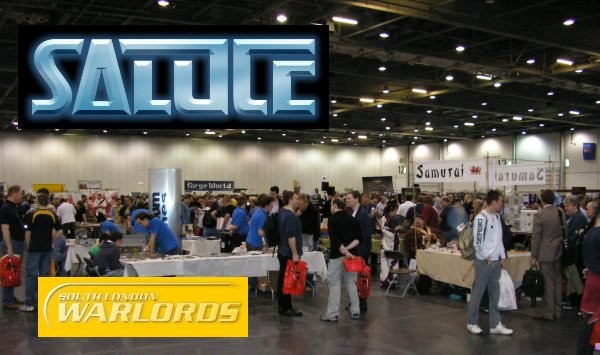 Salute is just bigger than any wargames con i ve been to.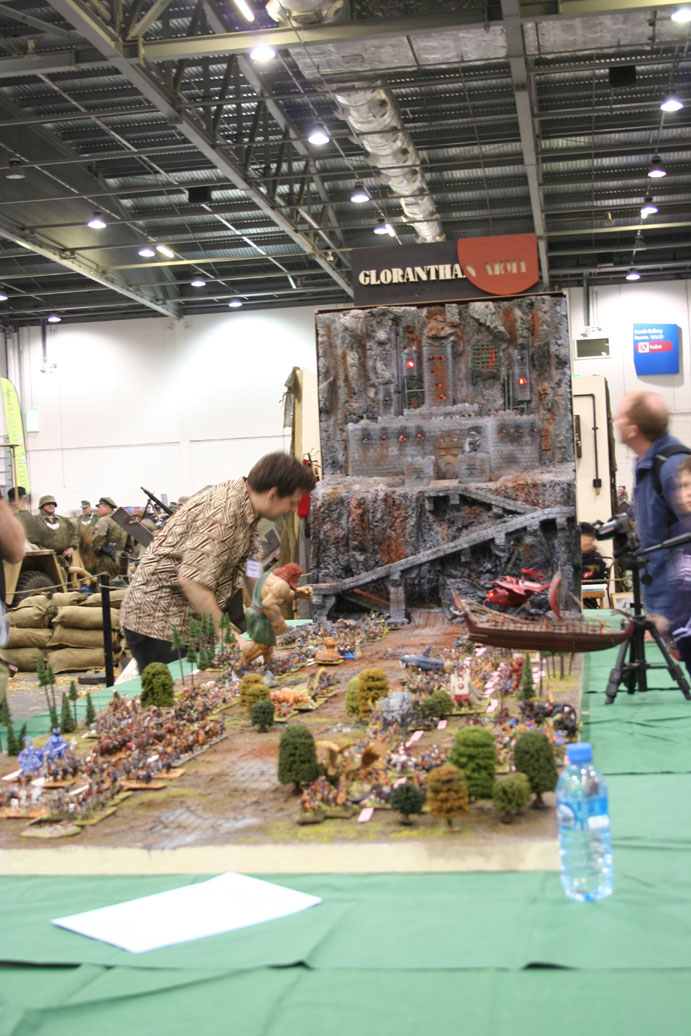 So we made a BIGGER game (check the WIP article) !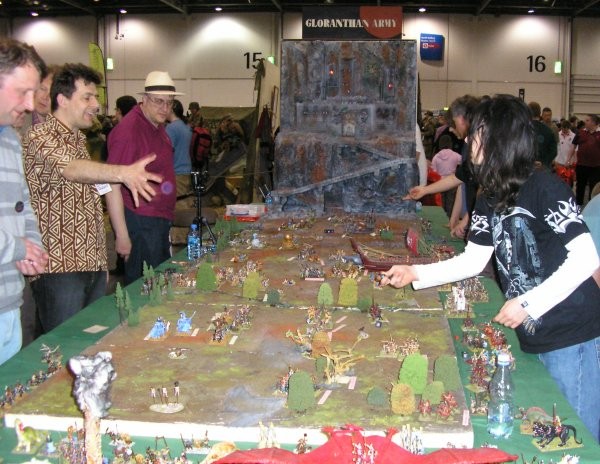 Already many casualties in this game...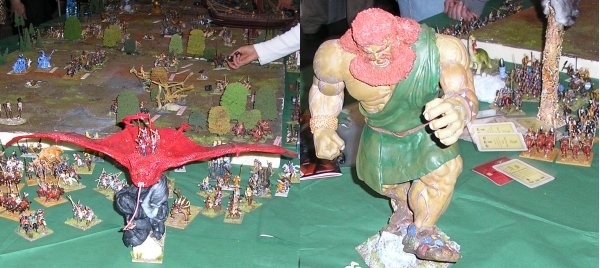 The two "stars" of the day : Simon Miller's Red Bat and my Gonn Ortha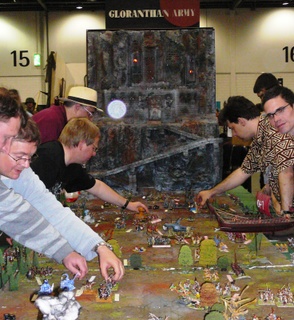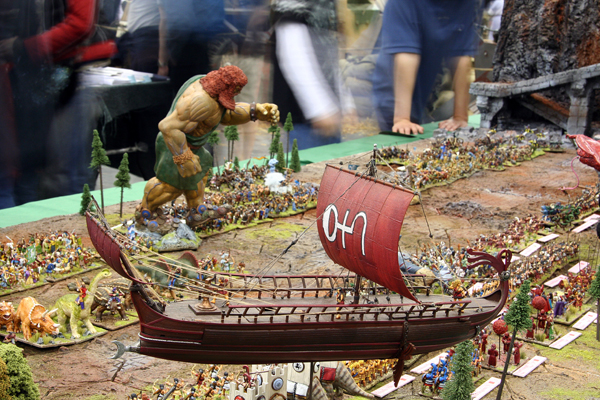 Flying under a Red Moon...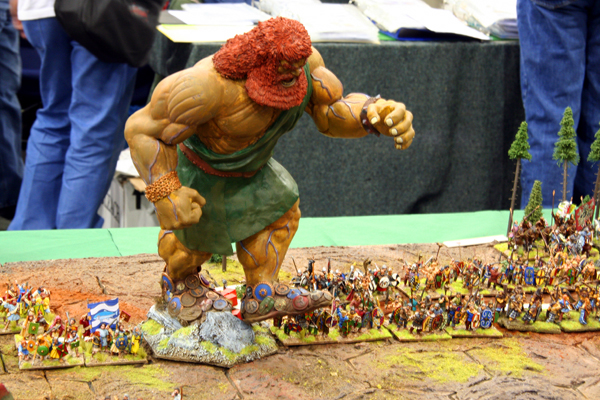 I think I ve spent more time on Gonn Ortha base trying to give it some stability than painting or sculpting !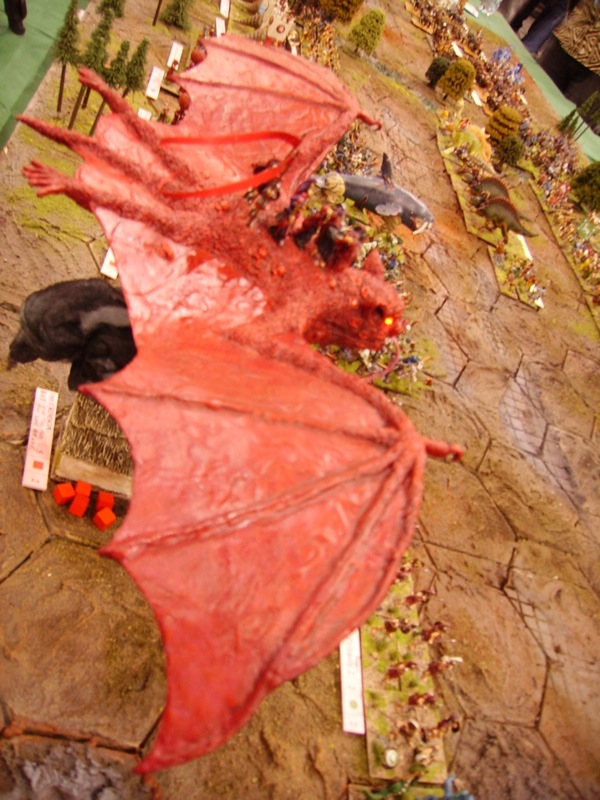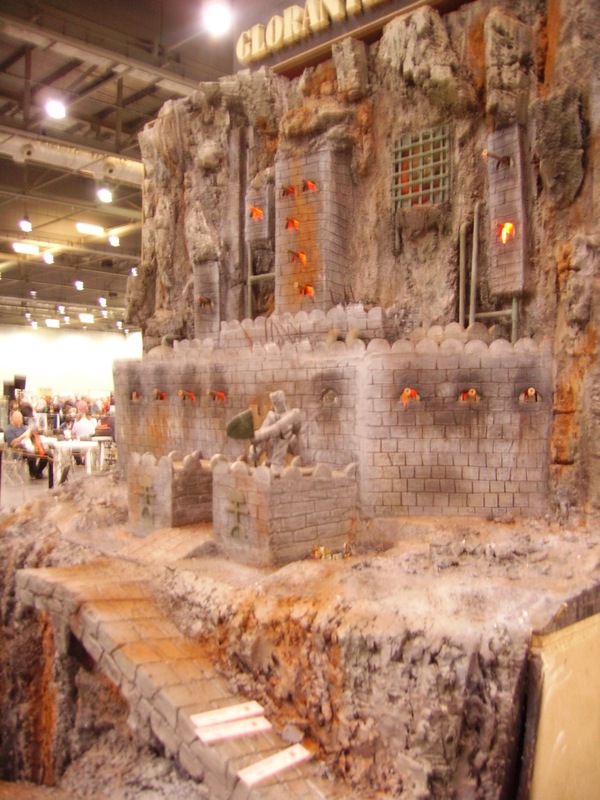 I was pretty happy to see that the red lights effects were still visible with the big lamps of the venue.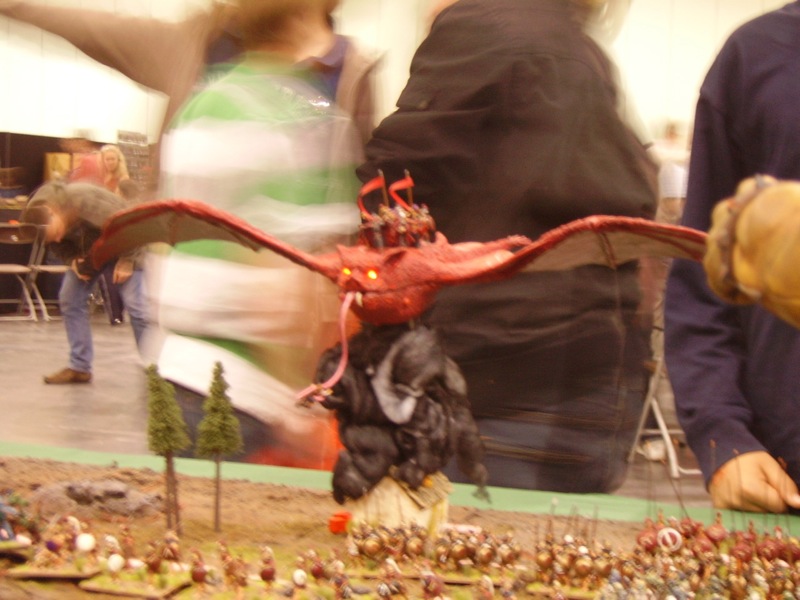 Glowing eyes !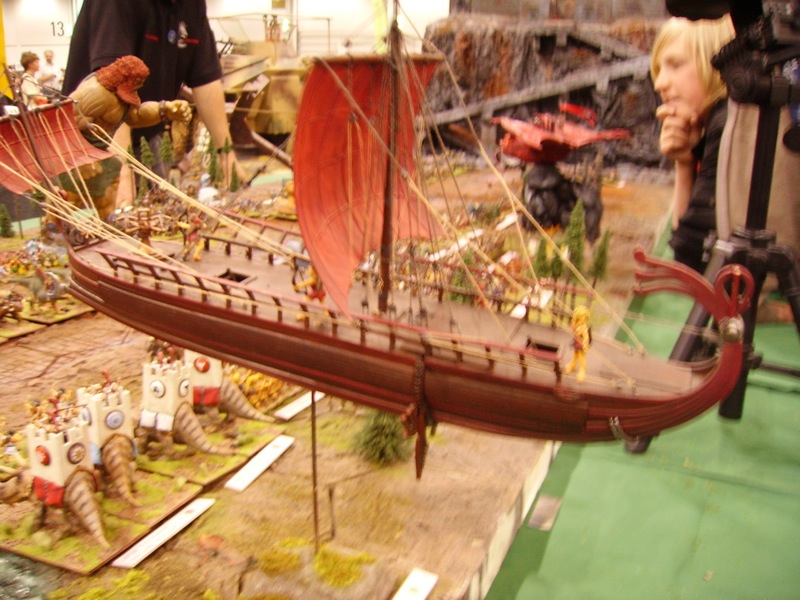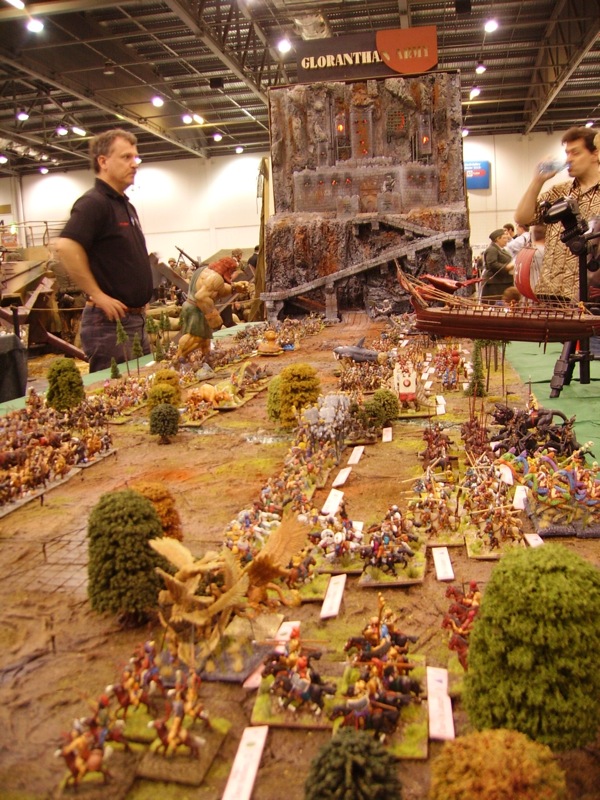 The calm before the Battle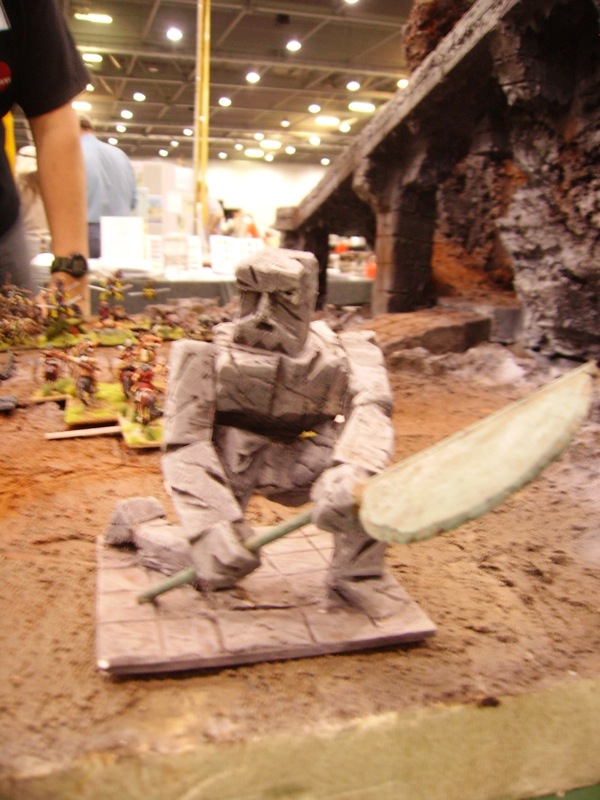 A jolanti, made of the same stone (foam) as the Mine.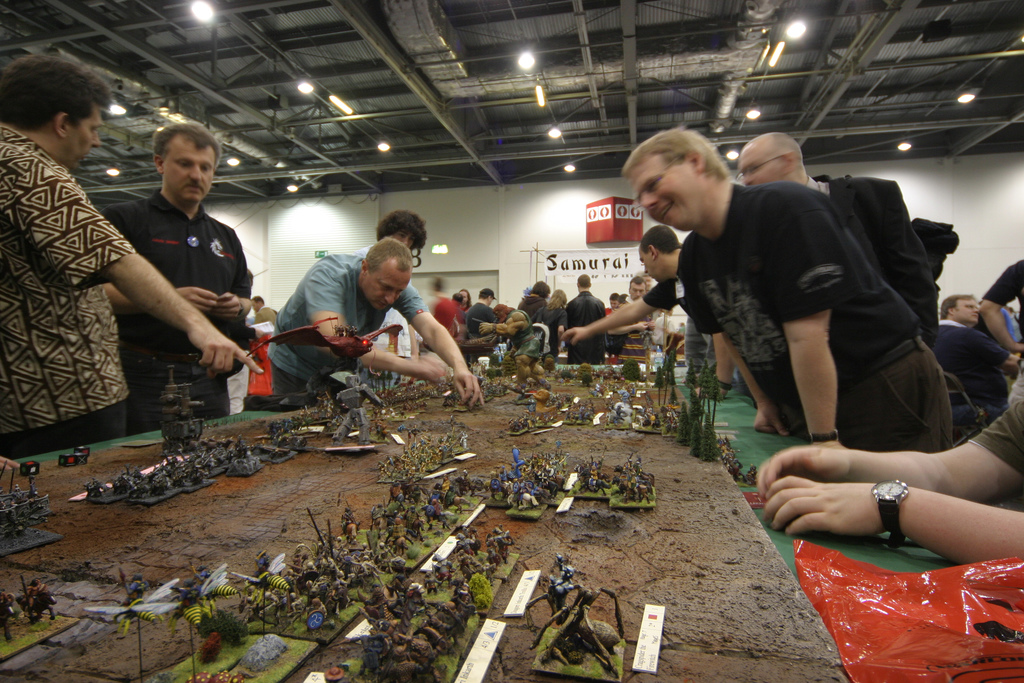 At the Mine's base : dwarves against trolls.